NKASA RUPARA NATIONAL PARK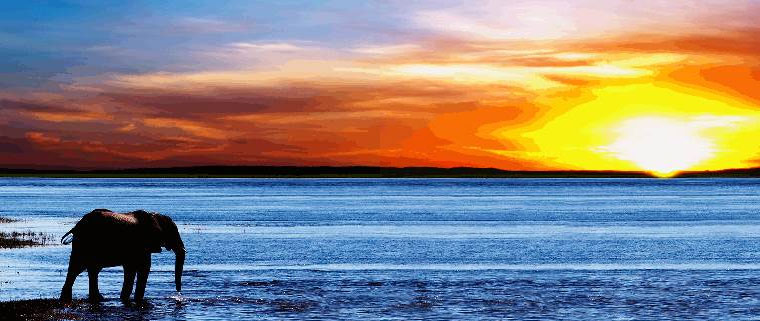 Western Caprivi in Namibia

Caprivi. Nkasa Rupara (Previously Mamili Nationa Park) opened in 1990 and is situated just south of Mudumu.
It nestles in the curve that the Kwando River makes, where it changes direction, 1,000km from its source, looping northwards and eastwards creating the Linyanti Swamp, which in turn drains into the Chobe River. The northern section of the park is known as Dry Rupara Grassland, while the south is Wet Rupara Grassland.
This is Namibia largest wetland with conservation status and when the river is in flood, up to 80% of Nkasa Rupara can be submerged. The Linyanti is riddled with reed beds, papyrus swamps and twisting channels, dotted with lakes and the islands of Lupala and Nkasa. It is a haven for birds and other animals species.
Nkasa Rupara is a remote and little visited place, 4x4-only country where special caution must be taken to avoid becoming stuck. Totally self-contained camping at Rupara, Shivumu Pool and Mparemure. There are no facilities at the last two.
To reach Nkasa Rupara travel through the village of Sagwali (S18º 16,02 E23º38.40). Where the road splits, take the left next two left-hand forks. Entry is gained at the Shisinze Ranger Station.
There are a few lodges and campsites in and around the park. Nkasa Lupala Tented Camp is certainly not a budget experience, neither is it too expensive. It is near the entrance of this beautiful park.
Campsite and self-catering You can book the Rupara Campsite and self catering lodge here.
The joy of paying fees is normally long forgotten while the experience that a lodge and area such as offered by Jackalberry camp will remain.